Air Blast Orchard Sprayers
For over 30 years Nelson Manufacturing has built the Nelson Hardie line of air blast orchard sprayers in both PTO and engine-drive models.
Designed to satisfy large growers and custom spray contractors, these machines are built strong with galvanized frames made from 3″ x 8″ thick wall rectangular tubing and with heavy gauge stainless steel on the hoods, doors and panels as well as the tanks.  All plumbing fittings are stainless as well for the ultimate in trouble-free spraying.
Performance is a top priority in the design.  Nelson Hardie sprayers provide excellent coverage  through your trees and go a long way to help you achieve the best crop grades.  Improvements to our sprayers have been implemented as farmers have provided requests and as technology has presented better and more dependable features.
We offer several Nelson Hardie models to choose from.  To view our PTO-driven sprayer models please click on the links.
3400P – Single 34″ fan narrow PTO drive
4000P – Single 40″ fan PTO drive
6800P – Dual 34″ fan PTO drive
We have new brochures for all our Nelson Hardie Engine-drive sprayer models.  To view brochures, please click on the links.
Super 40 – Single 40″ fan, 140HP engine drive
6800E – Dual 34″ fan, 140HP engine drive
Super 80 – Dual 40″ fan engine drive in your choice of 173HP or 225HP
Super 92 – Dual 46" Dia. fans, 325HP engine
The Nelson Hardie Super 92, features twin 46″ diameter co-axial fans, 325HP John Deere diesel engine and 1,000 gallon tank.  Currently the largest sprayer on the market, the Super 92 will provide excellent coverage in your tallest pecans and walnuts while spraying both sides!
Nelson Hardie Super 80 (1,000 gallon)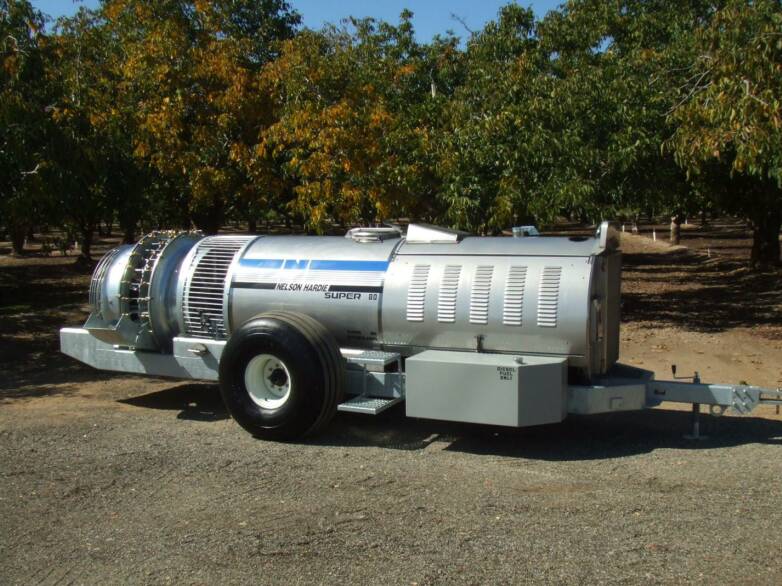 Nelson Hardie Super 80 - 500 gallon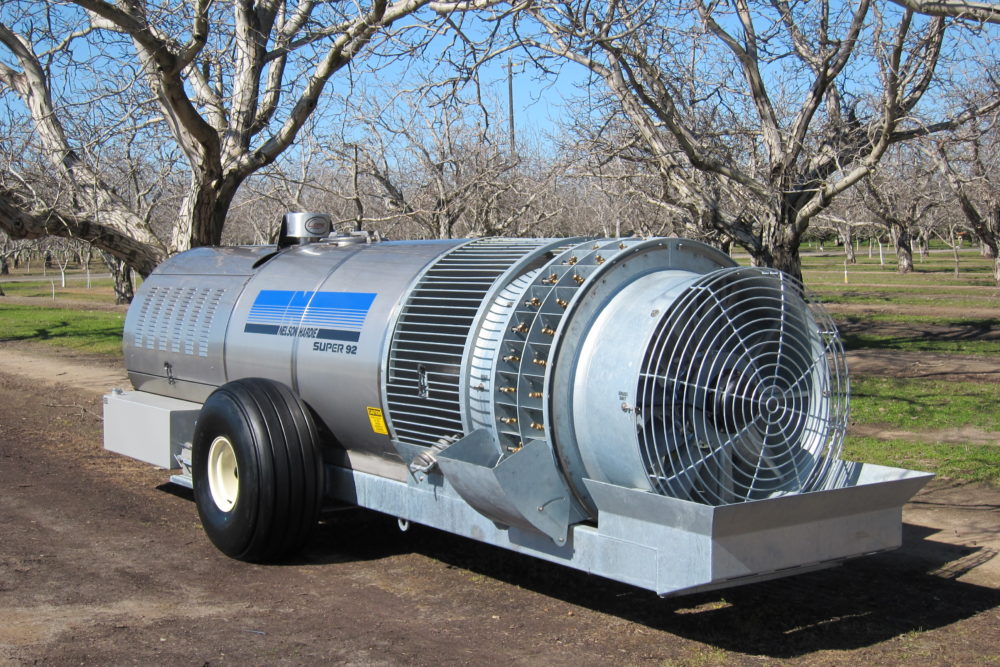 Nelson Hardie Super 92 "THE BEAST"
Super 92 - 1,000 Gallon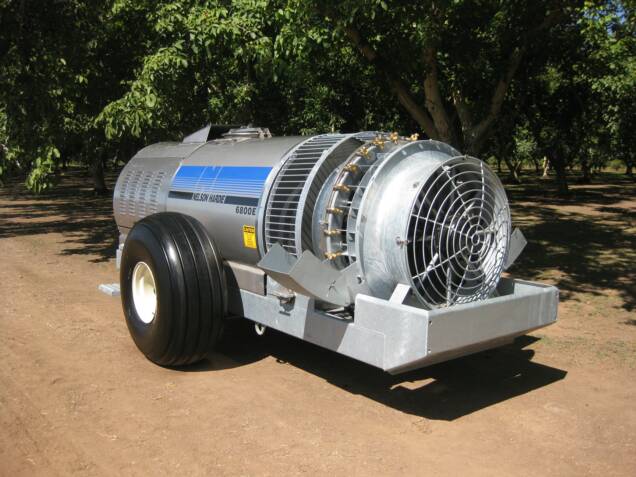 6800E Sprayer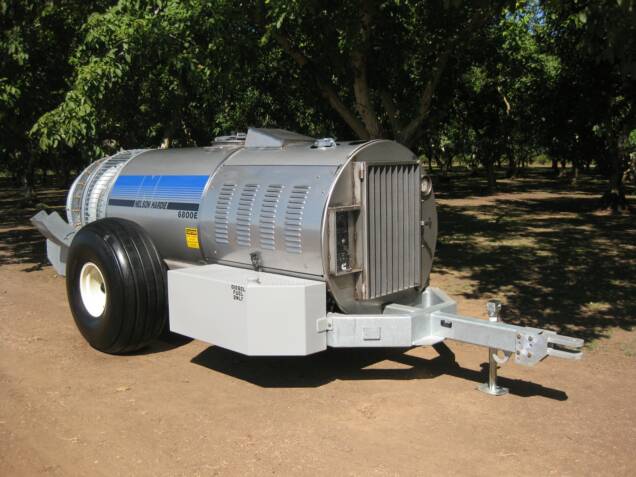 Nelson Hardie 6800E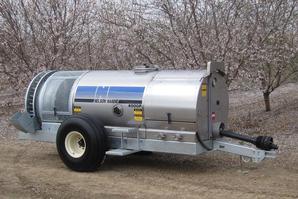 Nelson Hardie 4000P PTO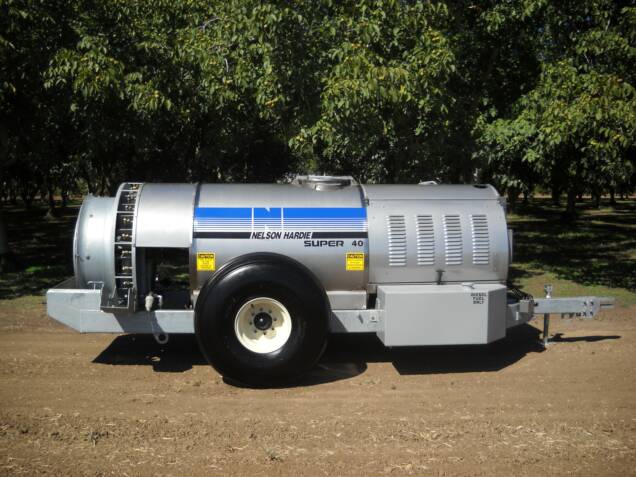 Nelson Hardie Super 40 - 500 gallon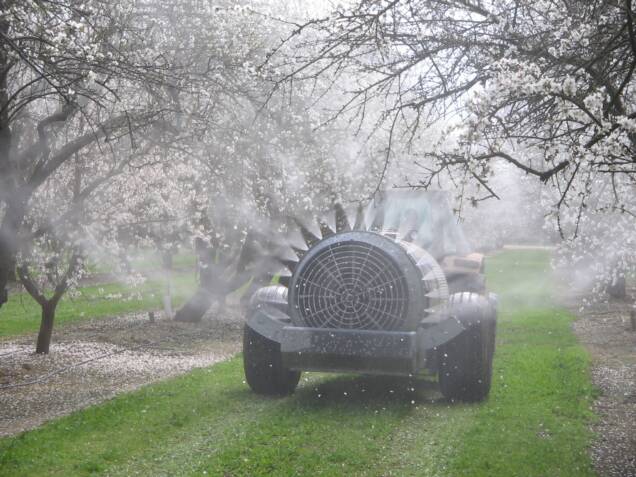 Super 40